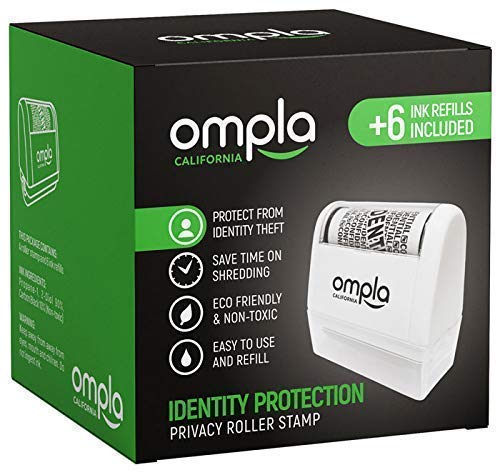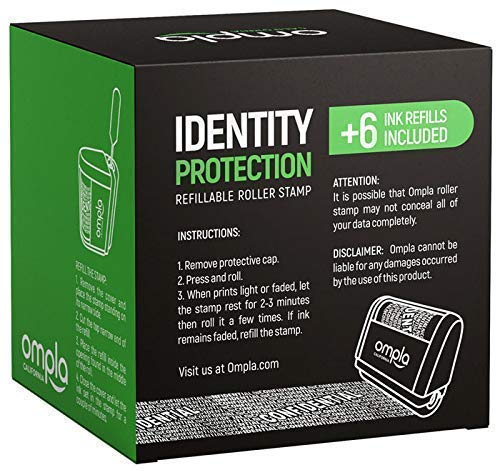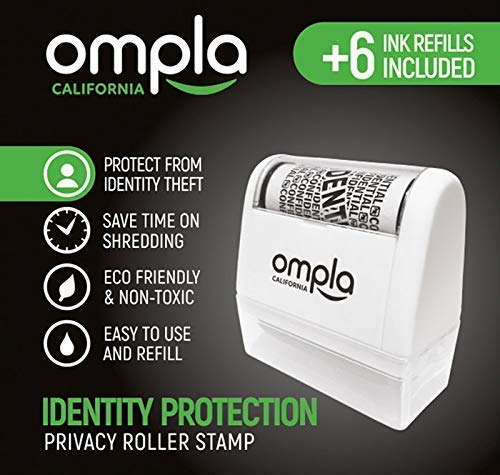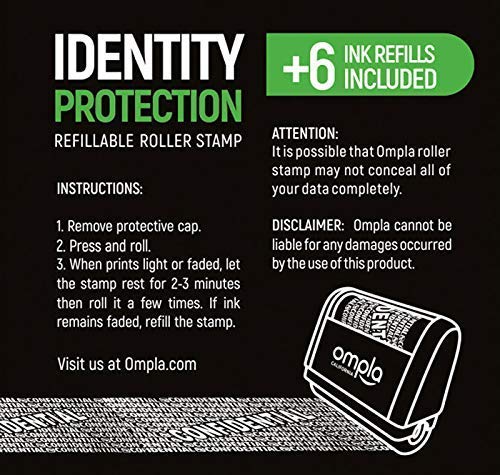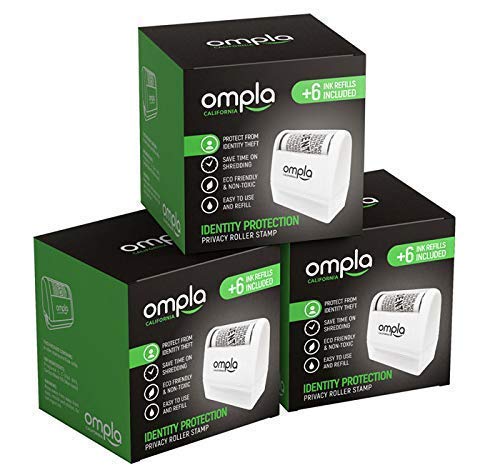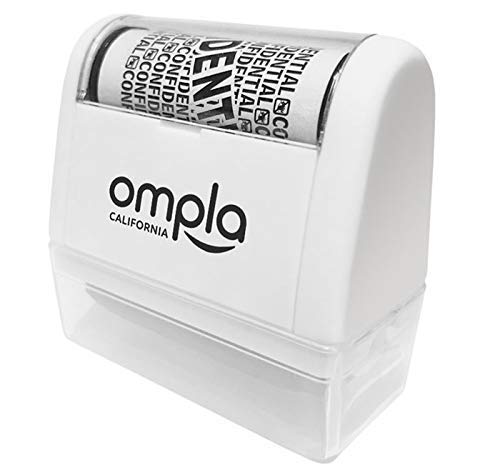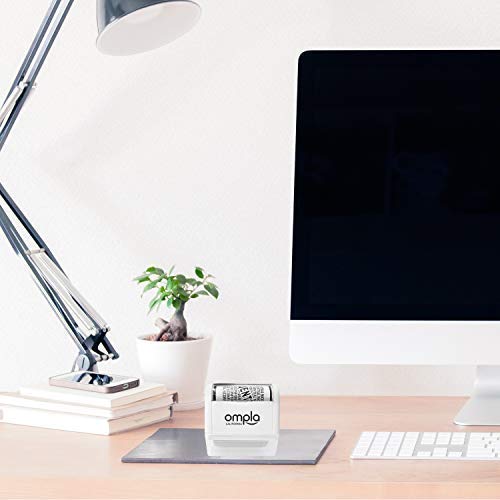 Ompla ID Protection Roller Stamp + 6 Ink Refills
Are you in trouble with those junk mails?
Do you want to recycle magazines and envelopes but have to put them in shredder machine?
Now say good bye to shredder machine and use Ompla Identity Theft Protection Roller Stamp for recollection of paper.
Great Alternative to A Shredder: Paper can be recycled after using roller stamp, no need for a shredder.
Wide Coverage and Adjustable Length: The 1.5 inches wide roller is perfect for covering large swaths of private information in a quick and clean way.
Good Time Saver: Ink quickly dries. Stamp works well on all regular paper, envelopes and package addresses. One swipe and the info is covered, no need to go for a shredder.
Unique design for Privacy Protection: Unique designed patent pattern combined with the formulated ink works on most papers and will mask out your private information.
Unlimited Re-Inking: Total length of stamp coverage can reach 100 meters. Ink can be refilled in the stamp side when ink runs out.